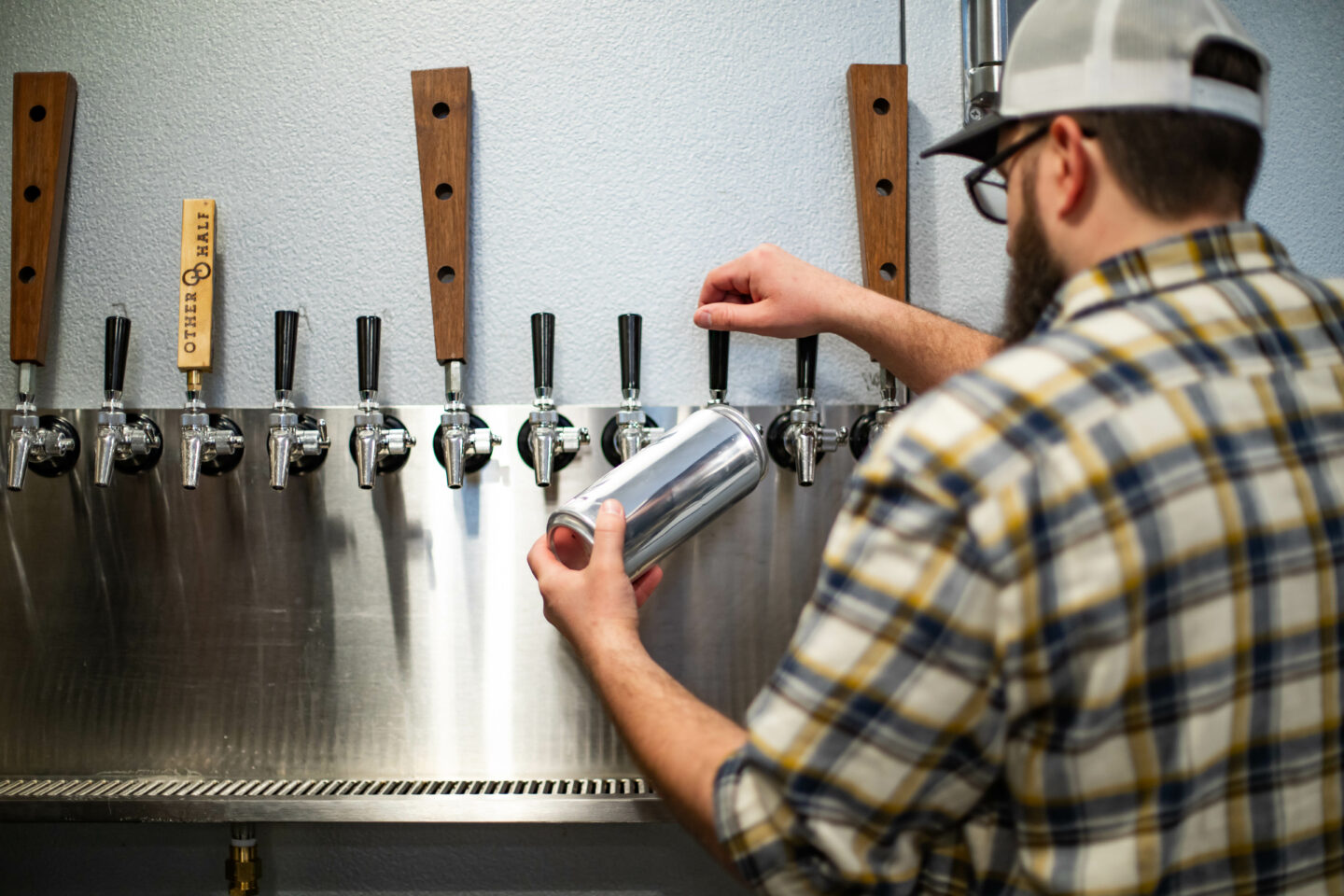 Visit The Bottle Shop
Our shop is a place where you can grab a drink and chill with friends, but if you need to snag a few beers to enjoy at home, we do that too. For here or to go, this is craft beer your way.
Singles
or Packs
Unless otherwise noted, all packaged beer is available to go as singles. You don't have to get 6 singles to make a pack, either. Grab yourself an empty holder from our stash and fill that sucker up with as many bottles and cans as you'd like. 3 is fine, 19 is also fine. You get it.
32oz Crowler Cans To-Go
Want to take something off our draft list home with you? All beers on tap are available to go in our 32oz crowler cans. Price of the can is included in the fill. Prefer glass? We also fill growlers – but you have to bring your own.
Yes, We Have Other Drinks!
Not a beer fan but still want to hang out? We got you!
Wine, cider, hard kombucha, soda, seltzers, n/a beverages and other treats abound, just ask.
Wine available for in-house consumption only.
Everyone is Welcome Here
We are kid-friendly, dog-friendly, food-friendly, people-friendly. At B&B, you're family. Everyone is welcome here.
Yes, we offer the finest frozen foods, but encourage you to support our neighbors and carry in from the many amazing restaurants in town.
How to Find Us
Our bottle shop is located inside 444 Center St. in Lewiston, NY. We're not a speakeasy, but some folks have said we're hard to find.
If you're on Center Street, enter through the vestibule (leftmost door if you're facing our building from the street).
Coming from Ridge Street? We have a back entrance! Just pop in through the beer garden.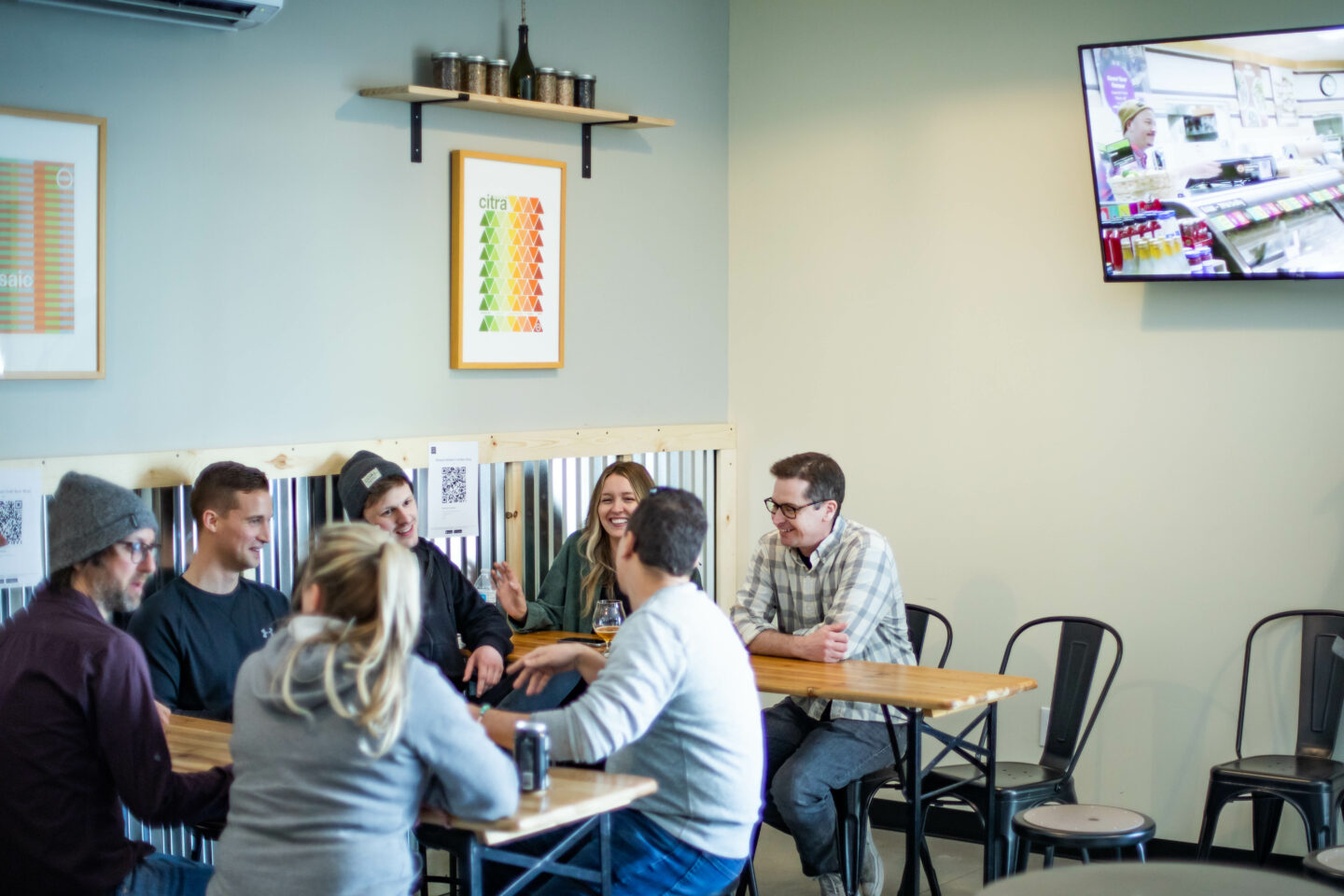 Something For Everyone
Drink while you shop, sit at the bar, or chill out in the back room dedicated to seating. Prefer the outdoors? Cozy up in our beer garden out back!
Location
444 Center Street, STE. 1
Lewiston, NY 14092
Hours
Monday

Closed

Tuesday

2pm-9pm

Wednesday

2pm-9pm

Thursday

2pm-9pm

Friday

2pm-10pm

Saturday

12pm-10pm

Sunday

12pm-6pm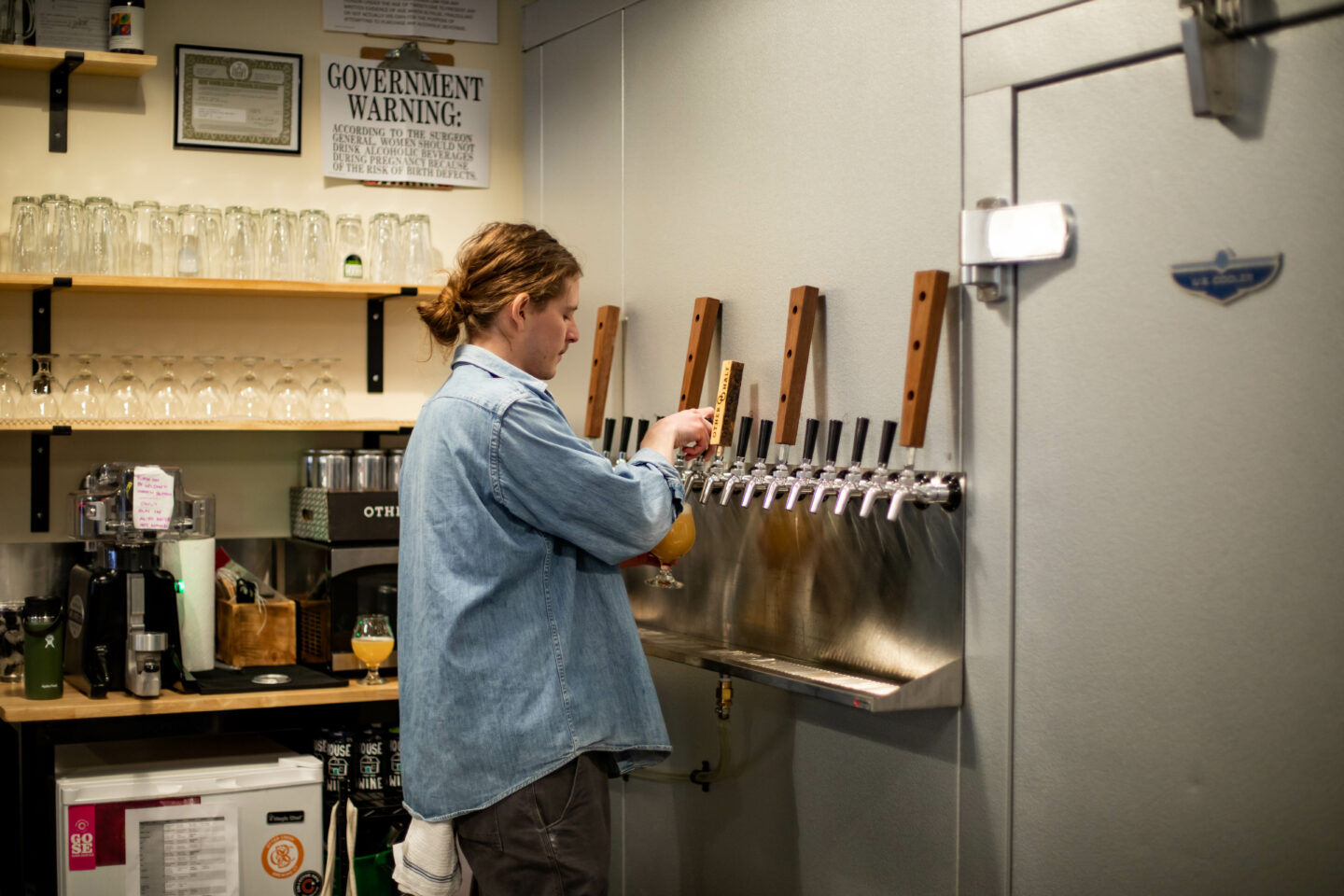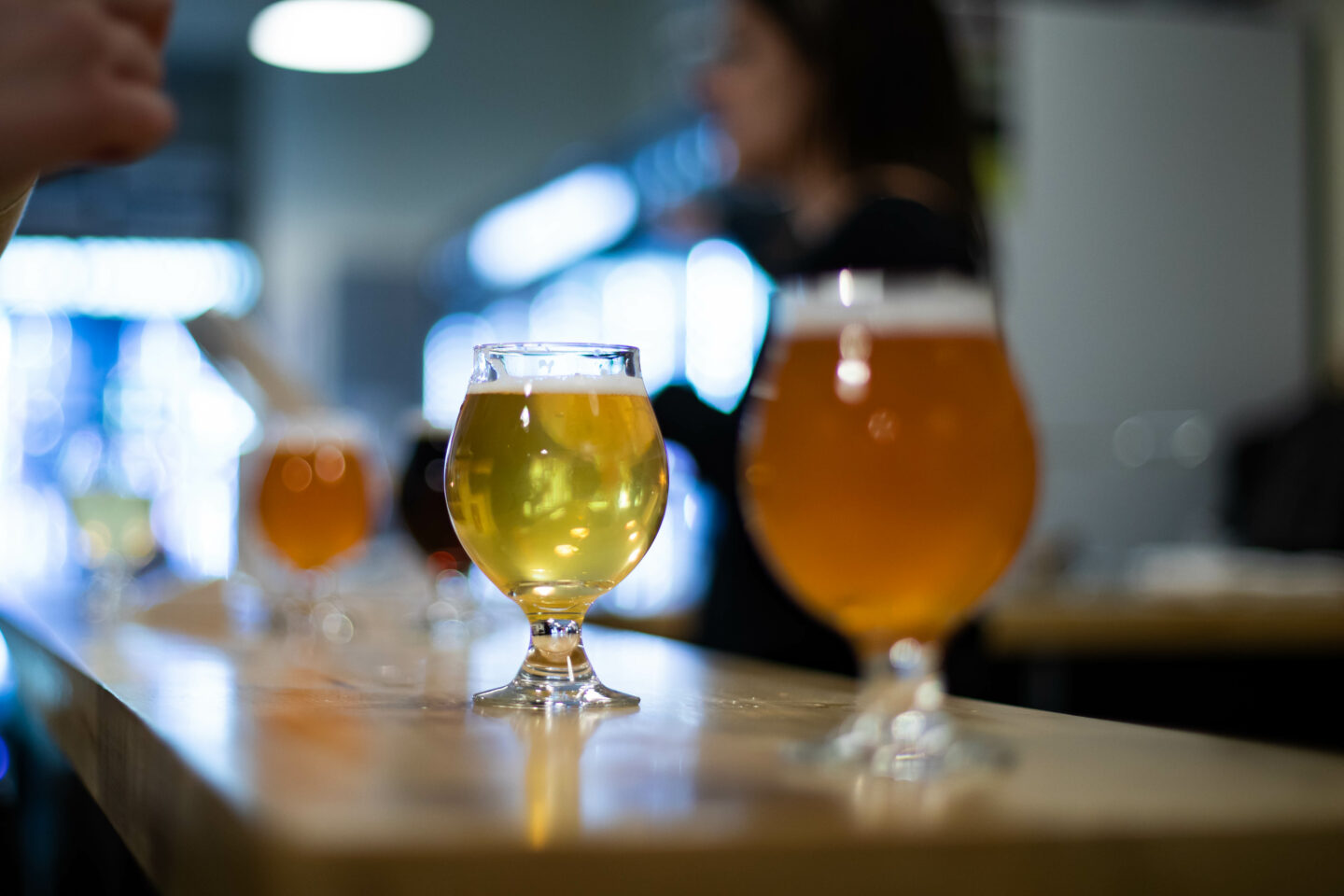 Good Vibes Always on Tap
…and so is good beer.